European amphibious firefighting aircraft Seagle on track for 2030
Brussels, Belgium, 2 March 2023 – To answer the urgent European and worldwide need for an amphibious firefighting aircraft, Roadfour has confirmed the ambition to deliver its Seagle by 2030. The company officially unveiled its hull design. With wildfires increasingly threatening natural habitats, wildlife and homes, and contributing significantly to carbon emissions and air pollution, the demand for game-changing capacity is high.
According to the European Forest Fire report 2021, three of the worst fire seasons on record took place in the last six years. Over 0.5 million ha of land burned, more than twice the size of Luxembourg. In 2022, Europe surpassed the 2006 regrettable record with the highest number of fires in addition to the most severe droughts in Europe in 500 years. The fires have caused destruction to homes, wildlife, natural habitats, and endangered human life. 
In addition to visible damage, wildfires have emitted tremendous amounts of carbon gases. Between June 1st and August 31st in 2022, they are estimated at 6.4 megatons, the highest level in Europe since 2007 (Copernicus Atmosphere Monitoring Service). For the same year the total global emissions are estimated at approximately 1.5 gigatons. Current firefighting capabilities are not sufficient to counter the consequences of wildfires that are estimated to increase with 30% by 2030.
In response, Roadfour is developing a new amphibious aircraft specifically designed for firefighting to meet the needs of countries in Europe and abroad. The Seagle offers a faster, and more precise firefighting solution compared to current aerial firefighting aircraft. Its differentiating features include more powerful engines for higher-speed, longer endurance, a larger water capacity, mission management system, a 360° cockpit for better visibility and state-of-the-art avionics. It will also be corrosion resistant and will integrate structural system health monitoring to lower maintenance costs and guarantee fleet readiness.
To meet market expectations, Roadfour recently opted for the design track based on an amphibious hull. "The amphibious hull architecture allows to provide a new, robust and large capacity aerial firefighter in accordance with the projections of our future customers," says Gaëtan Du Four, CEO of Roadfour. "We present this design today and want to thank pilots, operators and our engineers for contributing to this major milestone in our development process."  
The global market size for amphibious aircraft with large scooping capacity will further grow the coming years. It is now estimated at 300 aircraft between 2030-2050 including fleet replacements, fleet extensions and new entrants to the market. Since wildfires are advancing northwards, more countries will consider operating aerial firefighting capabilities.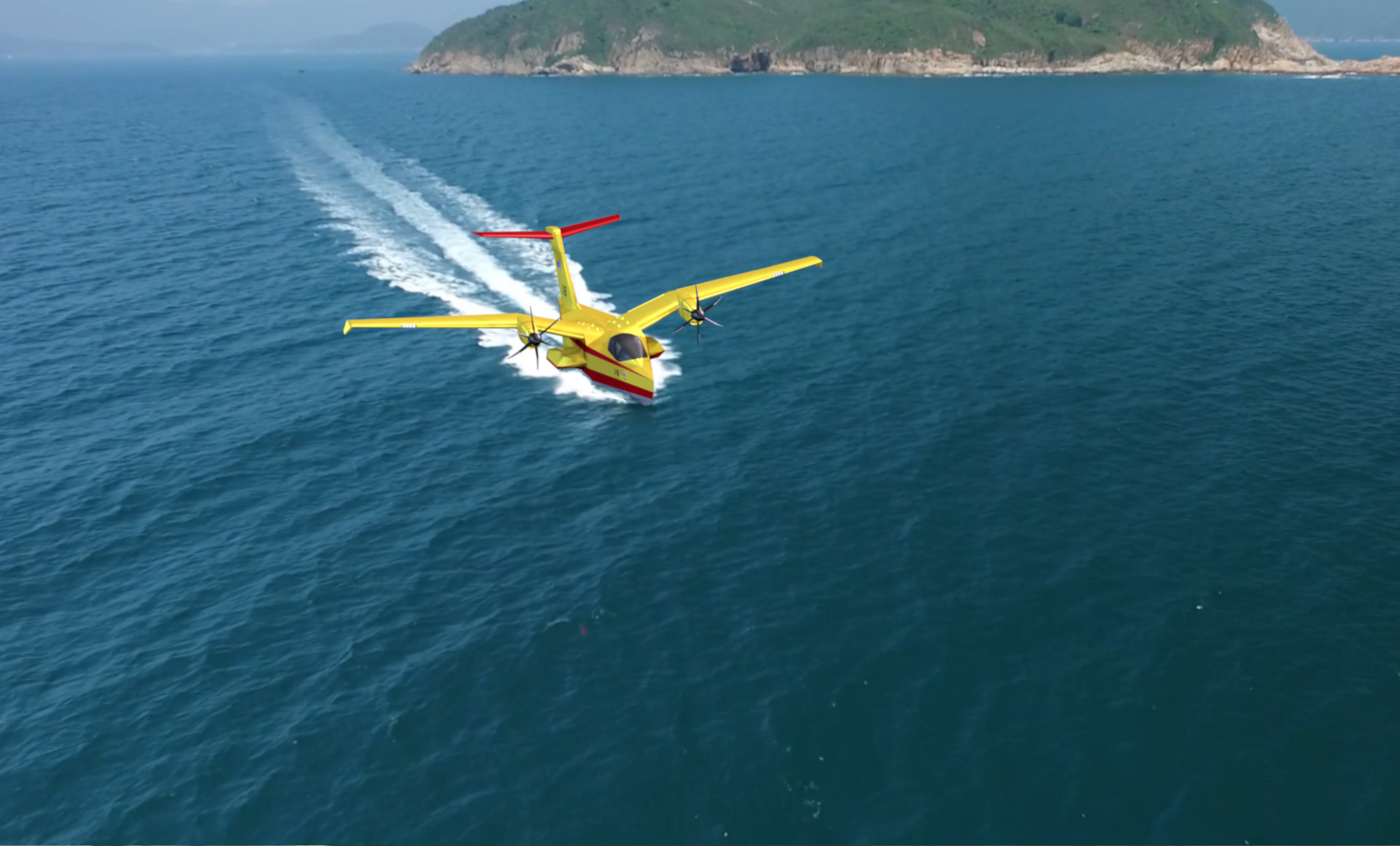 About Roadfour
Roadfour is a new Original Equipment Manufacturer (OEM) based in Brussels. It has been developing the program of a new amphibious aerial firefighter since 2018, which led to the presentation of their Seagle in 2022. The Seagle is the result of a collaboration between experienced aircraft engineers, firefighting experts, pilots and aviation specialists from different countries worldwide. All wanting to contribute to the protection of our planet, by fighting wildfires faster and with more precision. The aircraft will be the first water bomber in its segment to be designed and built on European soil.
Contact
Bjorn Boon
+32 479 46 56 31